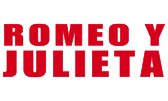 Romeo y Julieta is a premium cigar brand that is handmade in the Dominican Republic. The brand was established in 1875, and it has become one of the most recognized and respected names in the cigar industry.
The cigars are made using a blend of Dominican long-filler tobaccos, which are then wrapped in a variety of different wrapper leaves, including Connecticut shade, Ecuadorian Habano, and Nicaraguan Habano. The result is a range of different flavors and strengths that appeal to a variety of cigar enthusiasts.
Romeo y Julieta cigars are known for their consistent quality and excellent construction. The cigars are aged and fermented to ensure that they have a smooth and refined flavor, and they are rolled by skilled artisans who take great care to ensure that each cigar is perfectly constructed.
Overall, Romeo y Julieta cigars are a great choice for those who appreciate a high-quality, well-crafted cigar with a classic flavor profile. They are an excellent example of the quality and craftsmanship that the Dominican Republic is known for in the cigar industry.